MNP Interconnection Telecom Solutions India Pvt. Ltd. ("MITS") is a 100% subsidiary of US-based iconectiv, LLC (Formerly known as Telcordia Technologies Inc). Based in Gurgaon, MITS has been awarded a licence by the Department of Telecommunications (DoT), Ministry of Communications & IT, Government of India, to set up and operate the Mobile Number Portability Service in the licenced MNP Service Zone 2 comprising South and East of India that includes the following 11 circles:
Assam
Karnataka
Madhya Pradesh
West Bengal
Andhra Pradesh
Kerala
North East
Tamil Nadu including Chennai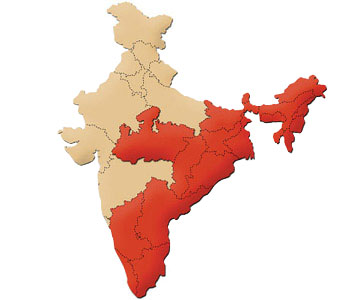 iconectiv, develops market leading solutions that enable operators to interconnect networks, devices, and applications critical to evolving the global telecommunications marketplace.
Your business and your customers need to access and exchange information simply, seamlessly and securely. iconectiv's extensive experience in information services and its unmatched numbering intelligence helps you do just that. In fact, more than 2 Billion people count on our platforms each day to keep their networks, devices and applications connected. Our cloud-based Software as a Service (SaaS) solutions span network and operations management, numbering, trusted communications and fraud prevention. For more information, visit www.iconectiv.com. Follow us on Twitter and LinkedIn.